Check our VIDEO ON DEMAND Site! Featuring Crystal Clear, Full Length & Full 1920 x 1280 High Definition Videos

New LISA CROSS Video!
Crystal Cooper ~ Sensual Hardness

Cris Goy Arellano ~ Thick Pretty Quads. - High Definition
Jodi Miller ~ Ripped Elegance. - High Definition

Paloma Parra ~ Big Ripped Muscles

February 16th 2019

The WPW MAX Page has been updated with incredible images featuring HEATHER LEE, DAPHNE MADIGAN and MANDY BLANK!

February 15th 2019

Please check out new Profile Page of the gorgeous UK Bodybuilder NATALIE EDMONDSON!

February 14th 2019

The Profile Page of the very beautiful and muscular U.K. IFBB Professional Bodybuilder LISA CROSS has been updated with awesome photos!

February 13th 2019

The ITALIAN MUSCLE CLIPS Page has been updated with a new video clip featuring the phenomenal OANA HREAPCA!

February 12th 2019

The MUSCULARITY Page has been updated with phenomenal images featuring FARRAH FAULKNER, DEIDRE PAGNANELLI and TARA RICKERT!

February 11th 2019

The FITNESS BEAUTIES Page has been updated with gorgeous pictures featuring MELISSA COATES, DJ WALLIS and DINA AL-SABAH!

February 9th 2019

The I LOVE FEMALE MUSCLE Page has been updated with an alluring video clip featuring BRANDIMAE!

February 8th 2019

The Profile Page of the very attractive and muscular Brazilian Bodybuilder DALVANIZA AQUINO has been updated with beautiful photos!

February 7th 2019

The BEAUTEASE Page has been updated with stunning photos featuring BRITTANY ROSSO, WINDY WILLIAMS and CHRISTINA LINEHAN!

February 6th 2019

The MUSCLE SENSUALITY Page has been updated with spectacular pictures featuring VALENTINA MISHINA, CRIS GOY ARELLANO, AMY NEAL & FANY!

February 5th 2019

The SHE MUSCLE Page has been updated with two awesome videos featuring ALINA POPA & JILL JAXEN!
---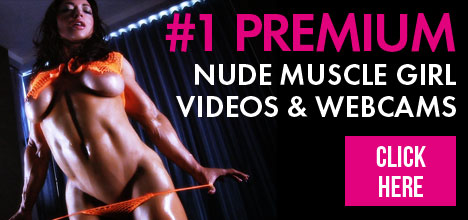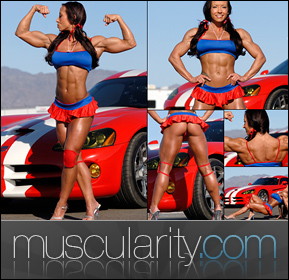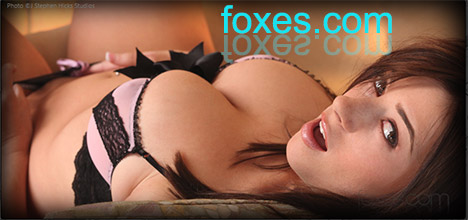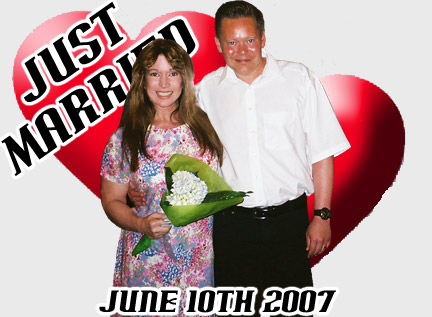 Welcome to my Website. It is dedicated to the fantastic sport of Female Bodybuilding and the wonderful women that venture down this path.
In my opinion, muscles on a woman, even very big muscles, are beautiful and attractive. I hope you will enjoy your visit, and I hope you will bookmark my site.
Each month I will be presenting pics of the hottest, most beautiful Female Bodybuilders in the world. If you are a female bodybuilder that would like to be presented tastefully and elegantly on my site, please feel free to contact me.
In addition to the many faces that will grace the pages of my Website, I will be featuring a new "Monthly Goddess" each month. Any female bodybuilder that would like to be presented as the "Monthly Goddess" should send me an email with attached photos.
Ladies, please don't be shy. E-mail me if you'd like to be featured. You don't have to be a pro or national level. Any athletic women is welcome to be featured on the site.
If any women would like to advertise their photos or videos here, please let me know. This site will be YOURS!

Please remember ... This site has been made especially for the Female Bodybuilder ... To give them a chance to obtain more exposure and display the fabulous physiques they have worked so hard to achieve.

To Female Bodybuilders Everywhere ... You are true works of Art!
Your friend, Andy.
Important!
This site is not associated with any 'pirate forums' at all. No updates or pictures on this site are authorized to be posted on any forum/message board without written permisson. The owner of this site does not participate nor post any of the here featured updates on any forum/message board.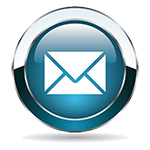 You are visitor
since October 18th 1998
Copyright © 1998-2019 amg-lite.com
Copying any pictures, text and video clips from this site
for the use on any other site is strictly prohibited